So we've been filming the past few nights for Night Fury.
Luggin 80 kg's of lighting, a generator, 290m of extension cables, light stands etc into the Niseko Backcountry can be hard, but once again the crew worked well together. It took roughly 2 hours to setup on the first night, but the outcome was worth it and we soon had an idea of what we could and couldn't shoot in terms of light.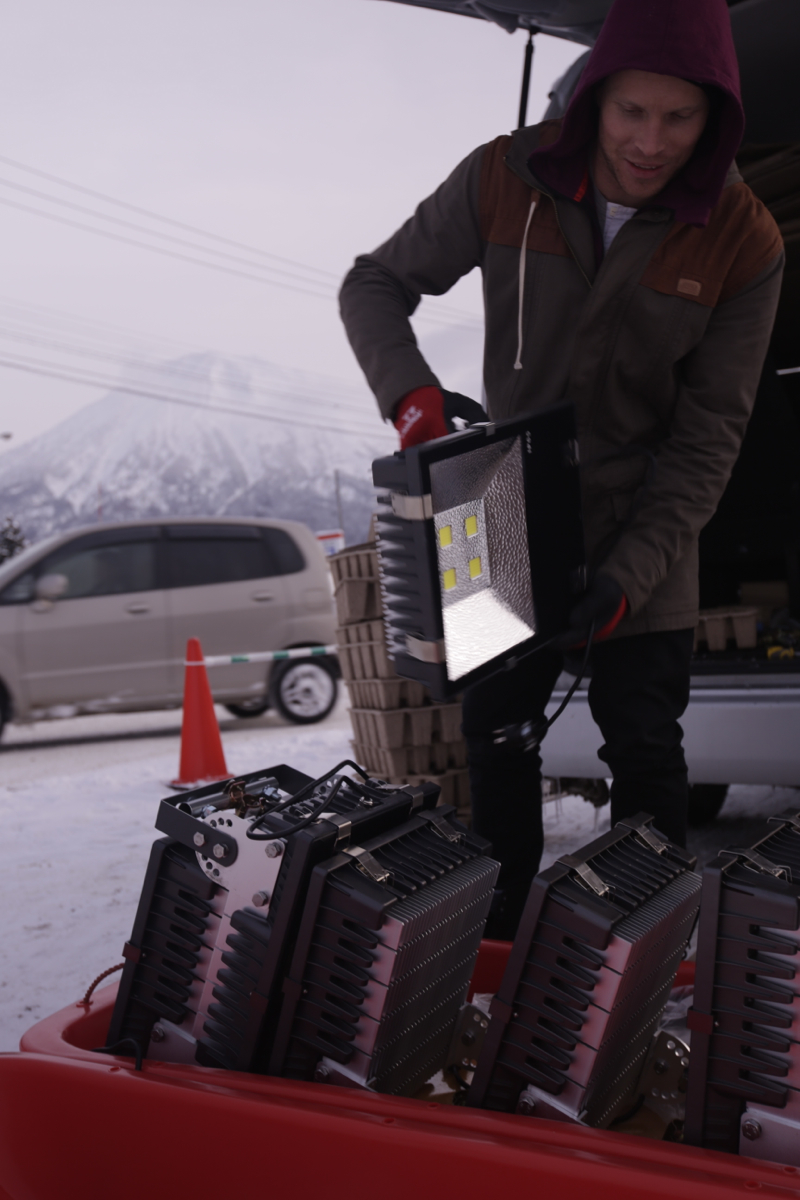 Browna rigging the lighting system in our Homac parking lot workshop
NIGHT FURY BEHIND THE SCENES EPISODE 2
I hoped that the lighting would be able to light up a large area, what I got on the first night, while only plugging in 9 of the 10 lights, was far better than I'd imagined. After all I had never seen the the lights we were using till we got to Niseko.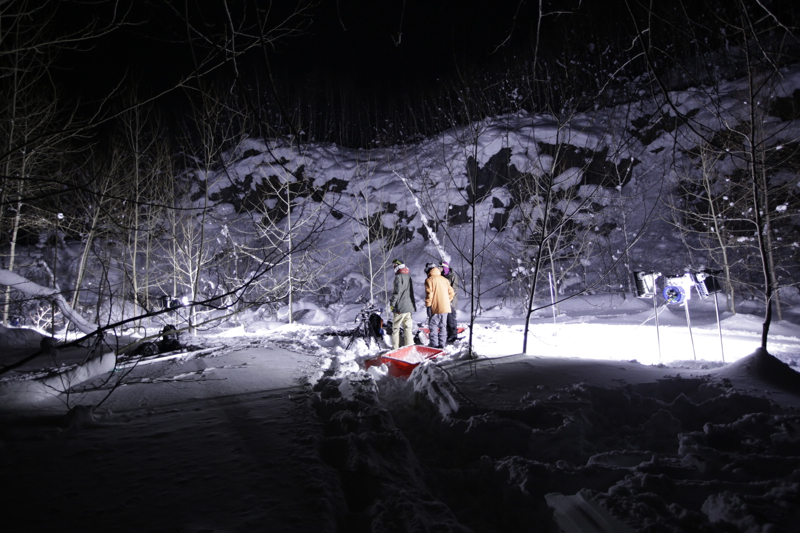 Our first pillow session
The light's were using are 200w LED flood lights. I was sceptical at first. What it came down to was that we could run ten 200w LED's on one 2500w generator. The other option was we'd have to buy a generator for every two 1000w metal Halide lights, not an option I was keen on.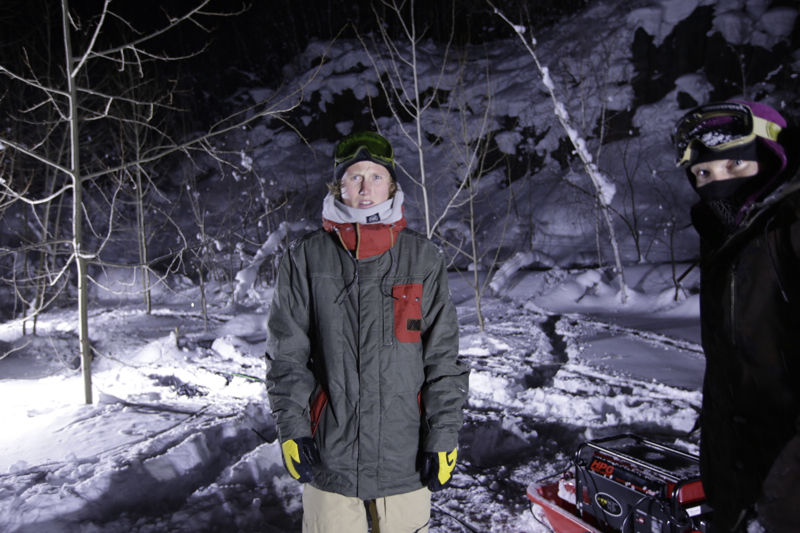 Connor and Browna, after the long haul in
Roadside Riding is pretty good in Niseko. The mountain passes in and around the Niseko area have a lot of  features for us to hit, the area has good natural lines and jump spots, the vertical isn't much as they're not mountains, but there is an assortment of various types of back country features.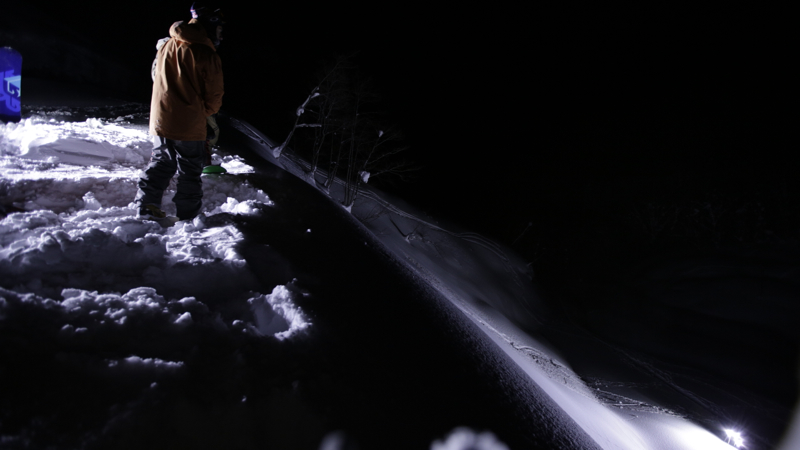 Jake eyeing up our next landing, another Niseko roadside feature
Jake, aka Danny Brown, prior to takeoff.
PART 2 EDIT