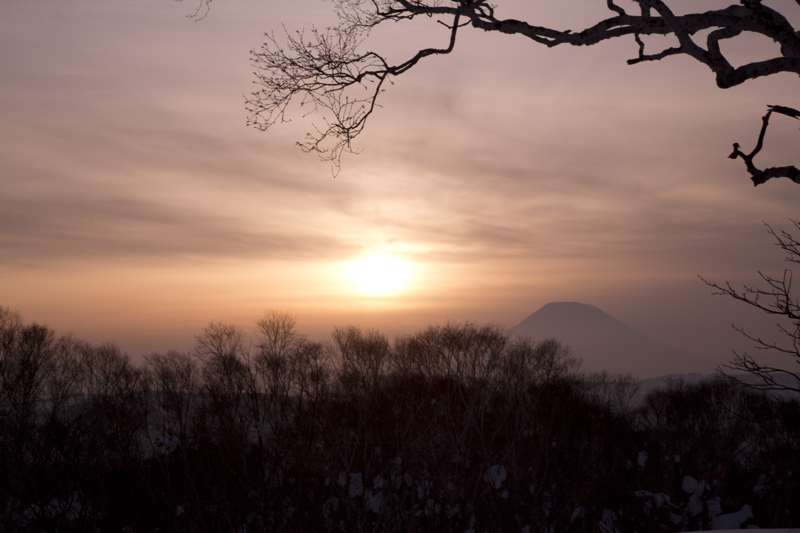 Yote and the sun. A good time for 7/11 snacks/dinner
We made it!  Well, Nick Brown and myself made it without serious injuries. Browna got lucky a few times and I have frostbite about a cm of my big toe but will get that sorted once back in New Zealand.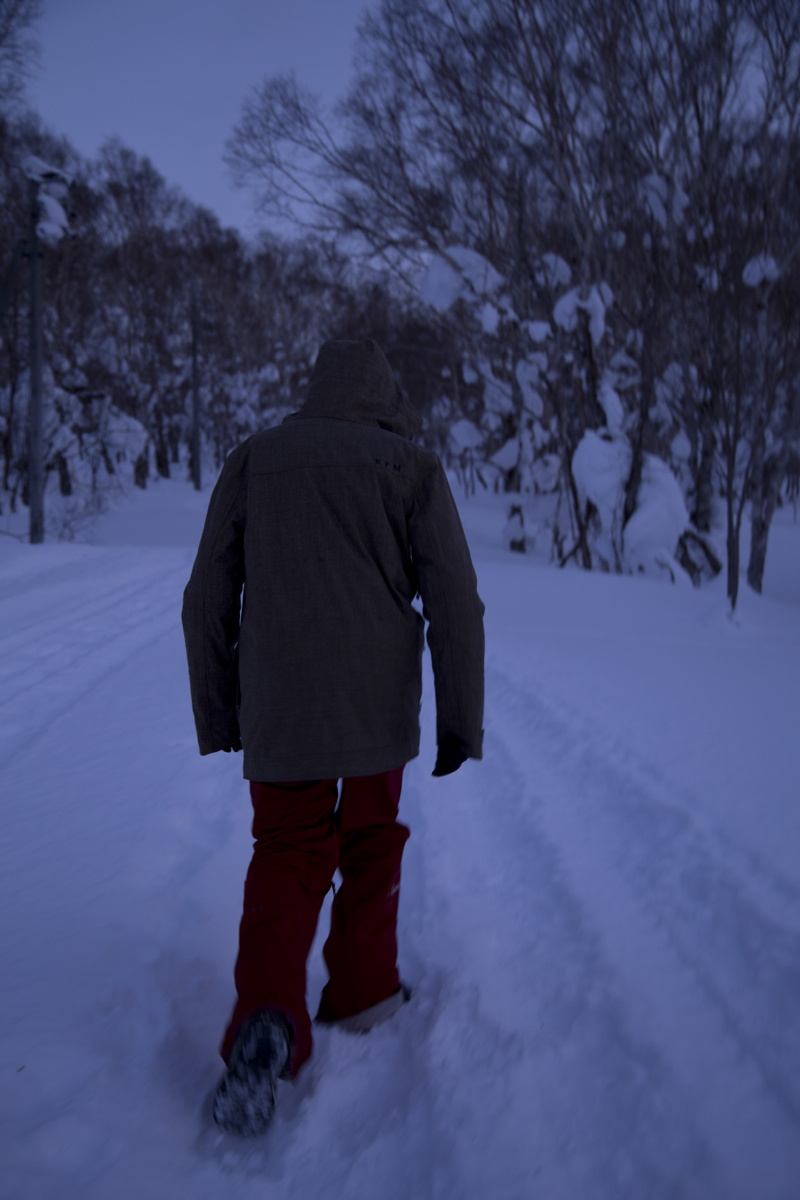 Browna, the last of the 4, heading nowhere to look at nothing. This is how it starts most nights when the snow conditions turn bad.
Browna broke the jump
Black Diamond Tours showed us a few locations around Niseko. I wish the snow had been better in the last week so we could have checked out their newer locations, they've really got it dialled in and around Niseko. One of the zones we were taken to had a few good jump spots, so we spent a couple of nights up there. Things got a little sketchy toward the end. After it snowed over a metre in 2 nights, everything began to release. Not the sort of thing you want to be worrying about at 2am with limited visibility.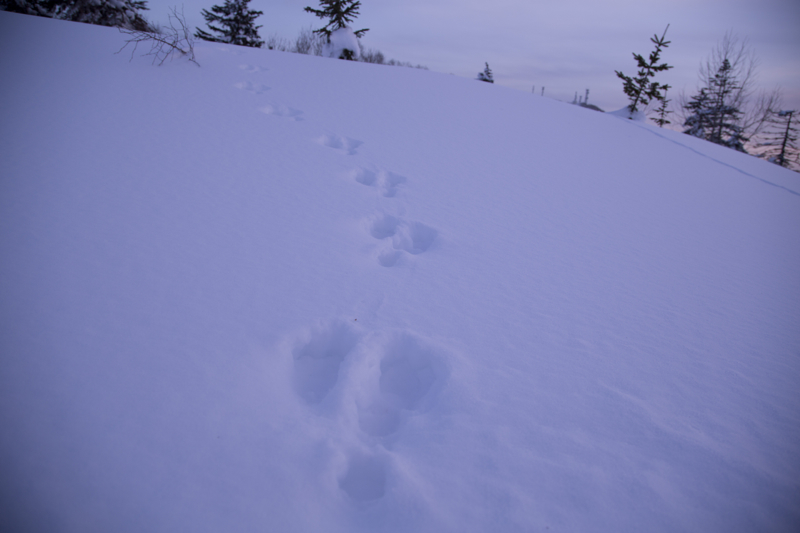 Been on trail of some Foxes, they're not co-operating.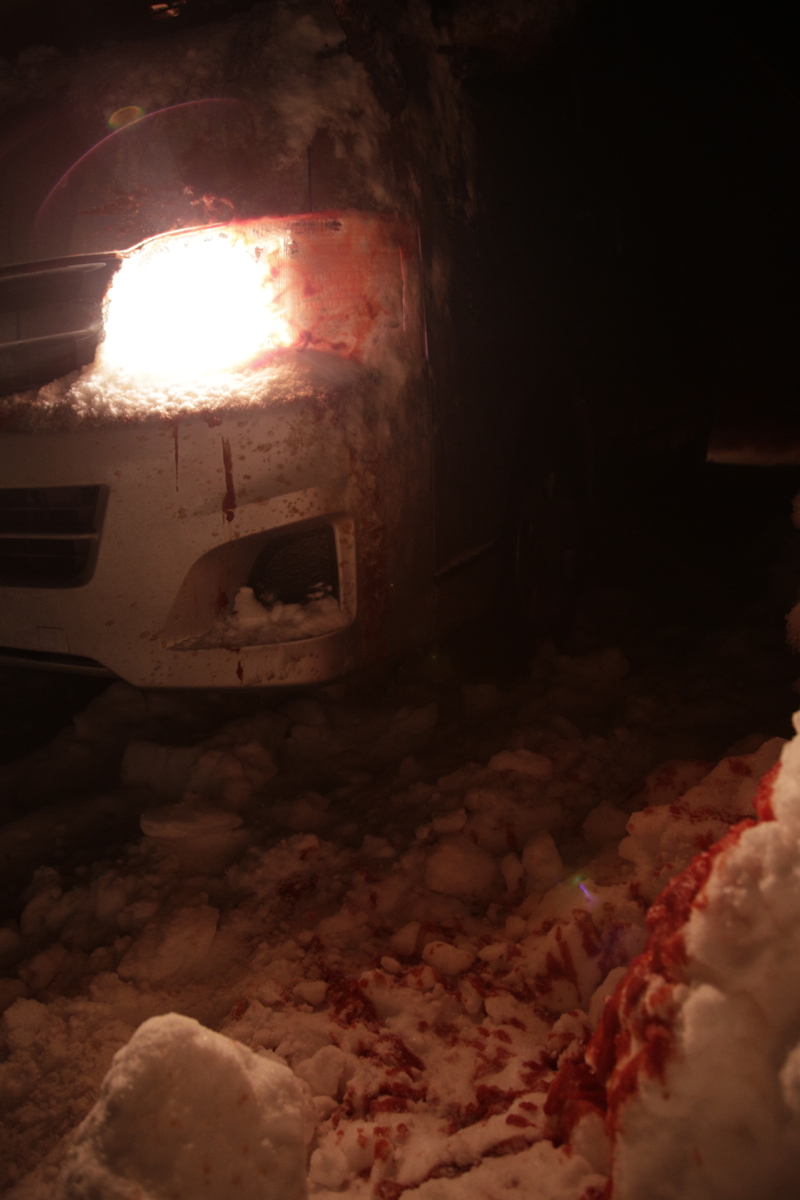 All Dead